What You'll Find Here
The museum is located in a historic canal house in the Jordaan neighborhood of Amsterdam. Set amidst intimate shops, galleries, restaurants and sidewalk cafes, the museum is a short walk from Amsterdam's Centraal train station. It is steps away from the Anne Frank House and the Dutch Renaissance church Westerkerk.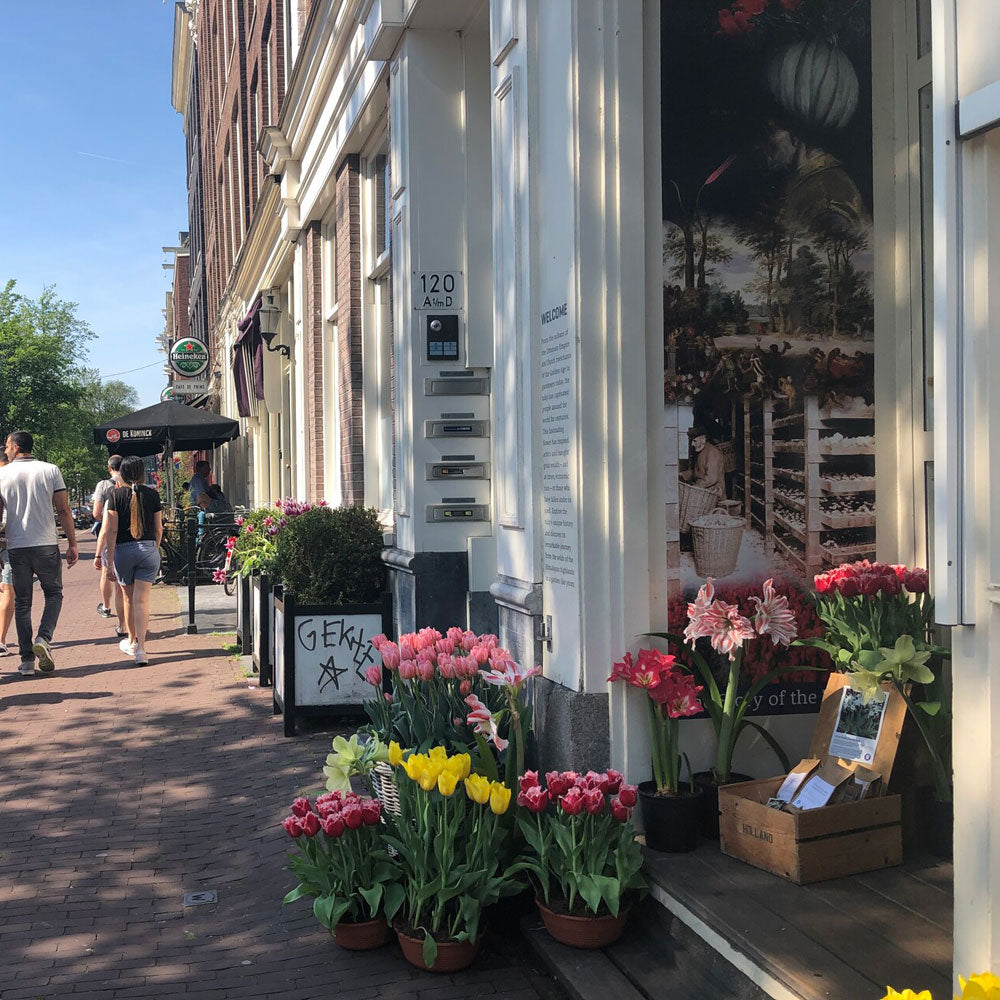 Welcome
With approximately 700 square meters of newly-updated shop and exhibit spaces, the Amsterdam Tulip Museum is dedicated to the surprising and flamboyant history of the tulip. Interactive exhibits by local artists trace the famous flower's journey from its origins in the foothills of the Himalayas to its arrival at the lavish court of the Ottoman Sultan Süleiman the Magnificent to its popularity in home gardens today.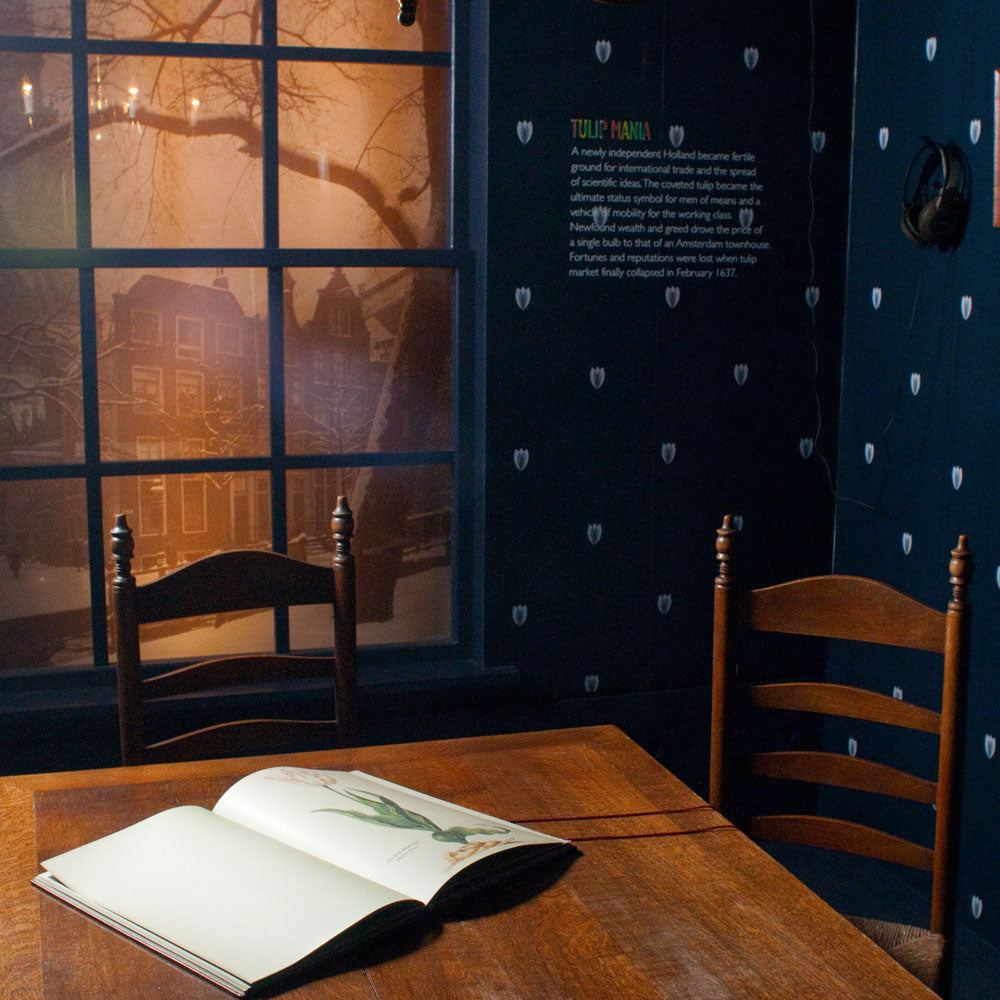 Special Exhibition
The Amsterdam Tulip Museum's Tulipmania exhibition is a visitor favorite. It explores the Dutch Golden Age, when Amsterdam was a center of trade, art, and science, and reveals how the tumultuous tulip trade led to one of history's most infamous market crashes in the 1630s. 
Our Shop
The Amsterdam Tulip Museum's popular shop is open to the public, without admission fee, from 10:00 AM to 6:00 PM daily. It's a great spot to pick up gifts and mementos that go well beyond the usual tourist fare. Flower fanciers will enjoy the shop's carefully curated offerings, including artist-commissioned works. Antique hand-painted Delft tiles are available, as are tulip-themed items of all sorts: vases, jewelry, trays, fine linens and tea towels, aprons, books, handbags, totes, artwork, traditional Turkish tulip-themed bowls and plates, leaded-glass sun catchers, and an assortment of children's items, and simply silly souvenirs.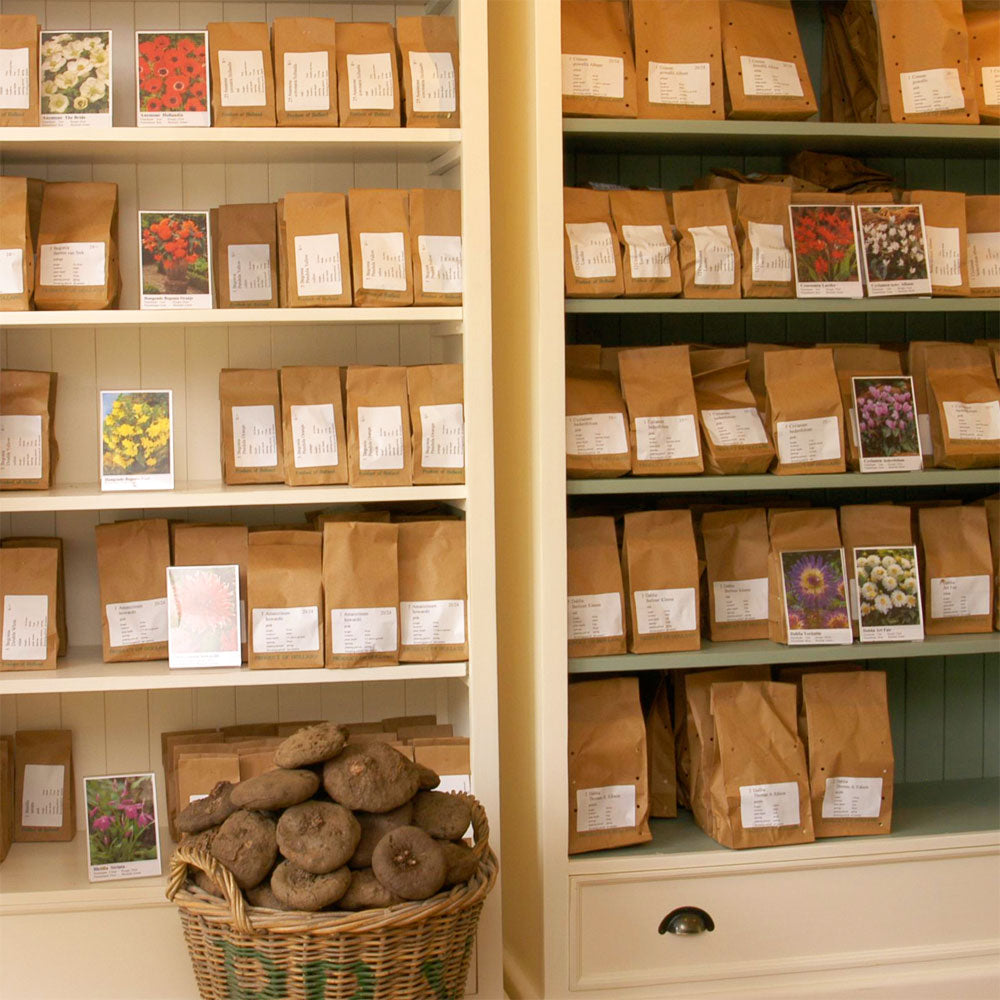 Dutch Flower Bulbs
Best of all for travelers, the Tulip Museum shop is known as a trusted source for top-quality, best-variety Dutch flower bulbs at good prices. The friendly, multi-lingual staff is knowledgeable and all bulbs are fresh and ready for seasonal planting.
What Do Visitors Think of the Amsterdam Tulip Museum?