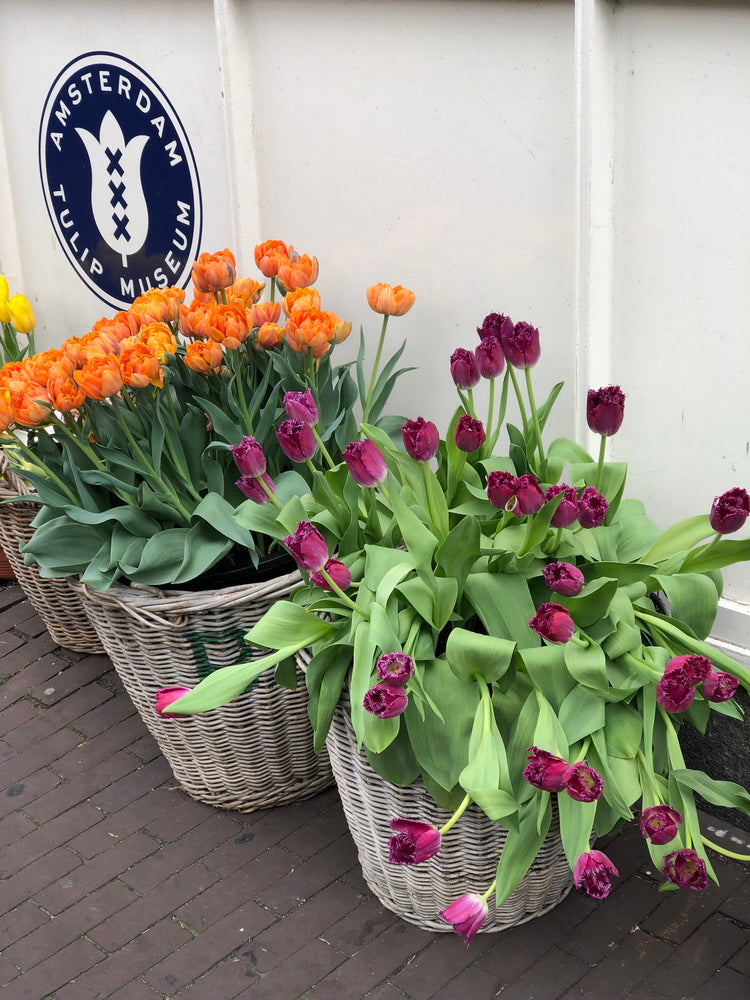 Welcome to the Amsterdam Tulip Museum
We want every visitor to learn the story of the iconic tulip.

The Amsterdam Tulip Museum traces the history of the tulip from its origins as a Central Asian wildflower, through early domestication as a treasure of the Ottoman Empire, and then to Europe and beyond. In Holland, where flower once became the object of a brief craze, Dutch ingenuity and hard work developed the tulip from a single bulb into a global icon available worldwide as a flower for bouquets and for planting in the garden.
The museum offers exhibits focused on the history and botany of the tulip, presented in videos, interactive timelines, and unique exhibits created especially for the museum by Dutch artists. Here, you'll learn the story Tulipmania, which gripped Holland in the early 17th century, and discover the ongoing history of the Dutch flower bulb industry.